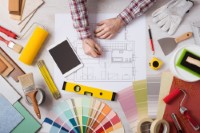 Efestio.com - Real estate solutions around the world
Efestio.com provides you with a complete worldwide real estate solution to match your every requirement. Get the scoop about homes for sale, apartments, businesses, hotels etc Browse pictures, compare prices, make favorites lists, send requests and find your next home. Evaluate the locations, see trends and statistics, discover up-and-coming neighborhoods first!
Either you are an individual owner or a real estate agent, list your properties for free on efestio.com. If you are a real estate agent, upload unlimited properties manually or via the API with no charge. You can also check out our "Real estate portofolio management" services using the link "For agents" in the footer.
Our platform will allow you to advertise your properties, get more leads and provide the full modern real estate experience to potential clients. Each listing is evaluated objectively and receives a ranking value.
Find awesome deals, see statistics, discover investment oppurtunities and search using our map to get the maximum information about your next home.
"Live around the world with just a click"